Being late, setting you up with a friend and asking how much you earn are surely nothing worth apologizing for.
As we are experiencing the Coronavirus second wave that it is hitting Tunisia, which is a much more serious affair than this post, we take a lighthearted look at a few other things that certainly won't be among the apologies any Tunisians – us included, of course – will ever be making. Because really, what is wrong with setting you up with a friend?
Yes, for Tunisians, there are some items they have no intention of apologizing for!
Cutting Queue & Pushing in Line
Pushing in line is a phenomenon that no doubt already hits any foreign visitors upon touching down at Tunis–Carthage Airport is the absolute Tunisian inability to stand in line like the rest of humanity.
While leaving said visitors confused as to where the line begins and ends, us locals know exactly who's where and the best spot in which to sneak further up the line.
For us Tunisians, it's also usually quickly looked over – because hand on heart, who here hasn't done something similar just the day before?
Driving Like a Maniac
As anyone who's survived a short trip to the grocery store can tell you. Crazy speeding, zero common courtesy and a deadly habit of running red lights are all the hallmarks of Tunisia's roads.
Suggested Read: Driving in Tunisia: 10 Tunisian Road Habits to Watch Out For
The thing is, Tunisians are only too aware of the risky behavior going on here. But it's never them. No, it's always the other crazy drivers.
Setting You Up with a Friend
Pretty much like in most Mediterranean countries, family is very important in Tunisia. So important, that the fact that some people have yet to establish their own is enough to drive others insane.
As any single Tunisian can tell you, it's a full-time job warding off matchmakers.
Everyone has a friend, a cousin, a neighbor, they can't stand – who would be absolutely a perfect match for you.
Asking How Much You Earn
Considered absolutely unpleasant and perhaps taboo everywhere else in the world, discussing how much you and others earn is pretty much a national pastime in Tunisia.
And we're not talking discreet conversations among family and close friends – even relative strangers won't sometimes be shy from asking you what's your salary and how much you earn and save, each month.
Being Late
You have arranged a gathering with your Tunisian friends at 8PM? Well, don't expect to find them in place until at least quarter to nine, or to apologize for leaving you waiting.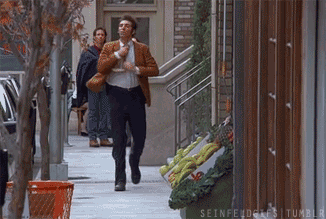 It's apparently an unwritten rule never to arrive anywhere on time, and in fact arriving right on time, or, God forbid, early, is considered rude.
To be honest with you, this doesn't only apply to Tunisia, it's actually a Mediterranean way of living.
Suggested Read: 5 Things are Normal for Tunisians but Weird for Foreign People
---
*The opinions and ideas expressed in this article do not reflect the views of Carthage Magazine's editorial team. To submit an opinion article, please email info@carthagemagazine.com. Learn more.
---
If you would like to comment on this article or anything else you have seen on Carthage Magazine, leave a comment below or head over to our Facebook page. You may also message us via this page.
And if you liked this article, sign up for the monthly features newsletter. A handpicked selection of stories from Carthage Magazine, delivered to your inbox.
---